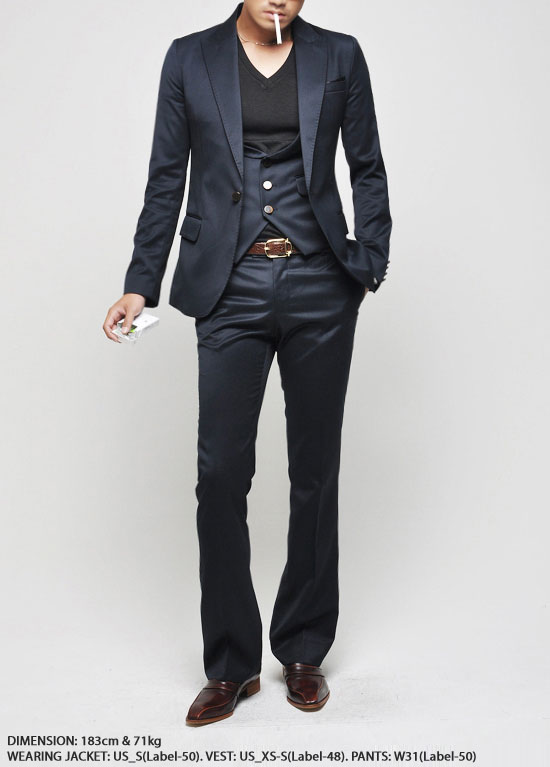 BESPOKE-INSPIRED ALL-SEASON SLIM WOOL GARBARDINE 2pcs NAVY SUIT-SUIT 07 BY GUYLOOK
If you want 3pcs with a matching vest, please purchase Suit 01.
Most stores are still stockpiled with enough shapeless, pleated suits to dress an army of used car salesmen and their accountants. However, our suit is cut lean and sharp with all the fixings in a clean, modern cut. When you consider all the aspects of this fine suit, this handsome 3pcs set of wool garbardine suit is worth at least a grand.
This will be a powerful modern armor for any modern men that has all the necessities for top class suits and you shouldn't have an excuse to buy this luxuriously tailored essential suit. We guarantee you full satisfaction.
The finer details of this suit are congruous with high-end, long-lasting design, which rarely goes out of style while its simplicity establishes a modern allure that's of the times, yet also timeless.

This gorgeous top-class suit is crafted from premium wool gabardine that has a tendency to hold it's shape and not wrinkle easily, which is a huge plus for anyone who has to keep up the wardrobe in top condition at all times.

With a help of perfect amount of fibers, it also shows off it's high sheen textures while still working durable as twill and feels soft and luxurious to the touch.

It's refined cut and bespoke-inspired features definitely set it apart from your traditional mass-market suit.

All the buttons of this fine suit are real cow horn buttons that are expertly coated with lustrous shells and it comes with full lightweight lining and unfinished hem, which is always ready for custom tailoring.
A suit as handsomely tailored as this one will undoubtedly hold its own among the premium options in your collection.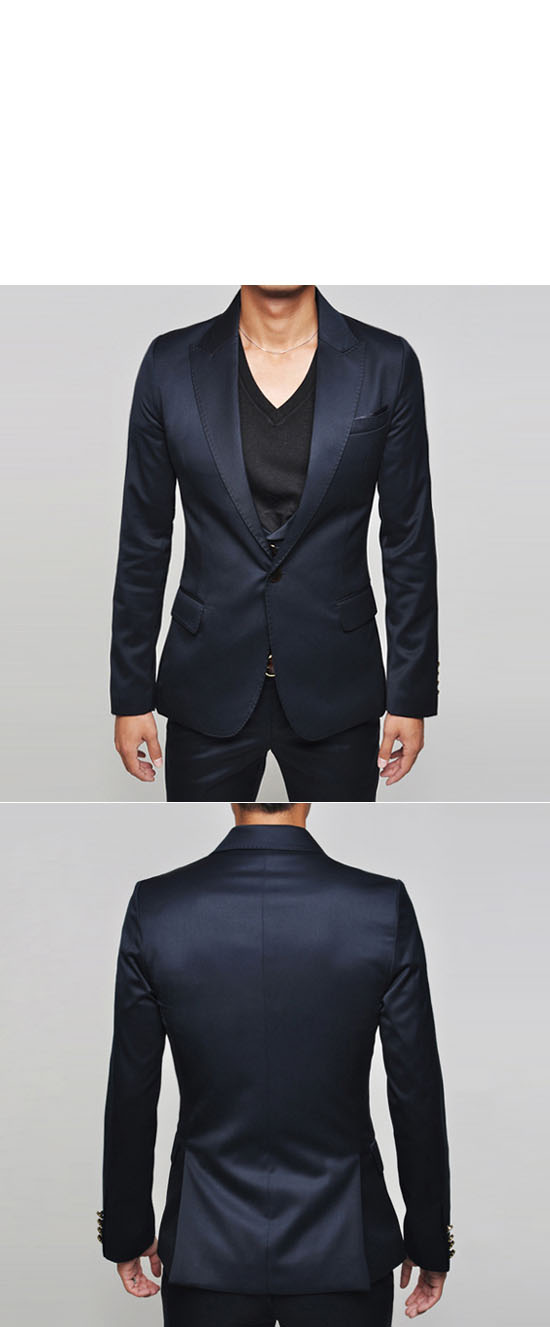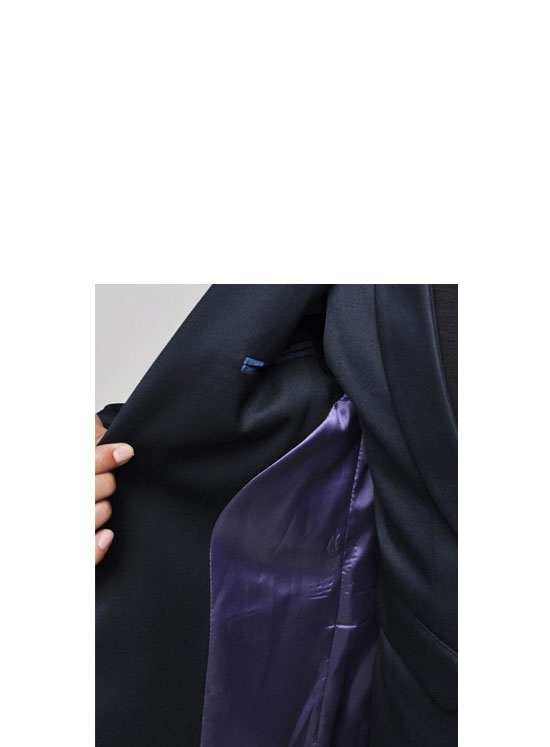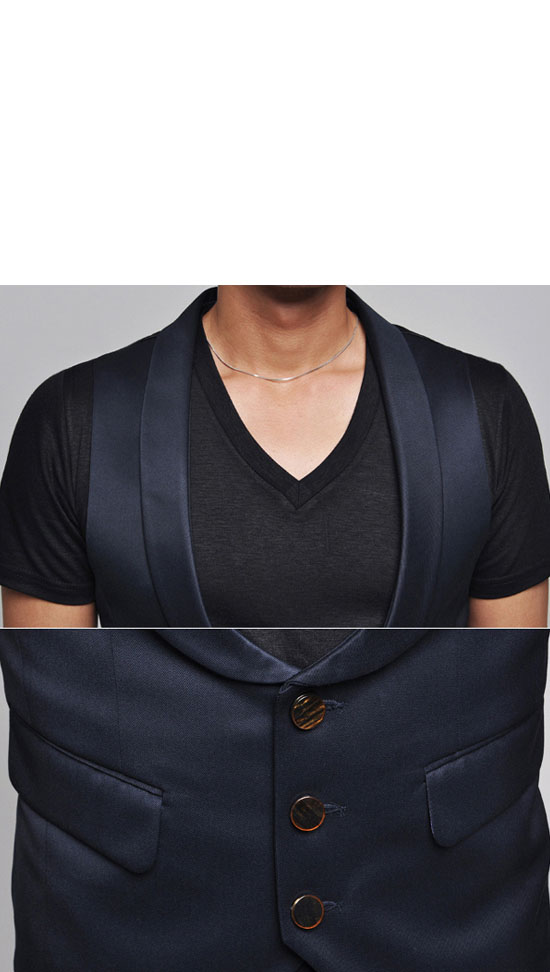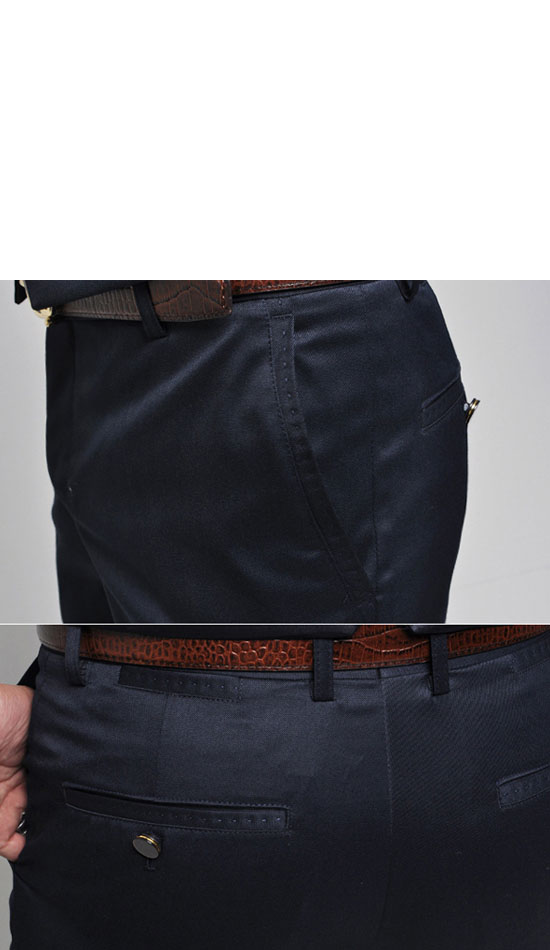 IMPORTANT NOTICE TO CUSTOMERS
Because of the many discrepancies between sizing systems and the differences between manufacturers, it's not a good idea to buy clothes soley based on the size tags. Buyers should measure the clothes in either centimeters or inches and compare it to their clothes to minimize any fitting problem.
If you have a headache in choosing a right size for you, please feel free to inform us of your height, weight, body type, average apparel size and fitting preferences via contact us form under HELPDESK on top menu, live chat or email at Guylook_service@hotmail.com for help.
We will find a perfect size for you.