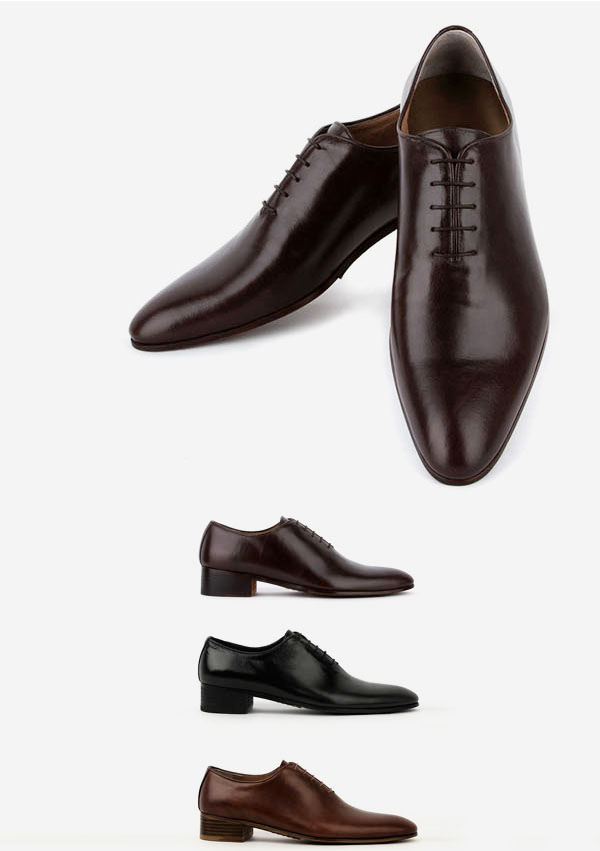 LUXURIOUSLY HAND-CRAFTED HIGH-END WHOLE CUT LEATHER SHOES_Shoes 02

This handsome modern dress shoes incorporates all the features that you would expect from a pair of finest bespoke shoes. Both classic and contemporary, this beauty can be defined as a a timeless Italian elegance that represents an impeccable modern style that is a refreshing interpretation of classics. It may cost a little more than average dress shoes, because of the high cost of discarded leather in trying to find a large enough piece of flawless leather to make them from a single piece of unblemished leather, but you will realized that the price is nothing when it's compared to it's quality and value.
The highest level of whole-cut construction gives it an unbeatably sophisticated and refined upper-class look




Minimally designed without any unnecessary embellishment for a timeless elegant appeal




Beautifully curved skimming slender line




Can be matched with various wardrobe from your favorite pair of jeans to $5,000 bespoke suit.




High-quality leather sole is used to offer customers supreme comfort and style with a longer life guarantee
Each shoe will be ready after being painstakingly sewn and finished with a luxuriously crafted leather sole that is hand-sewn to the insole and a strong leather layer is handstitched once again to maximize your comfort and enforce durability. The result is strong, structurally sound footwear. Experence the sound of successful man. You will be very pleased at the clear and sonorous sound when everytime your feet hit the ground.
Important Notice
This is a top-class custom-made shoes, which takes 3-5 business days to be ready for the shipment.
Each pair will be crafted by order with utmost care and not refundable in any case.
Only an exchange will be administered in the form of one to one size exchange for the same item.