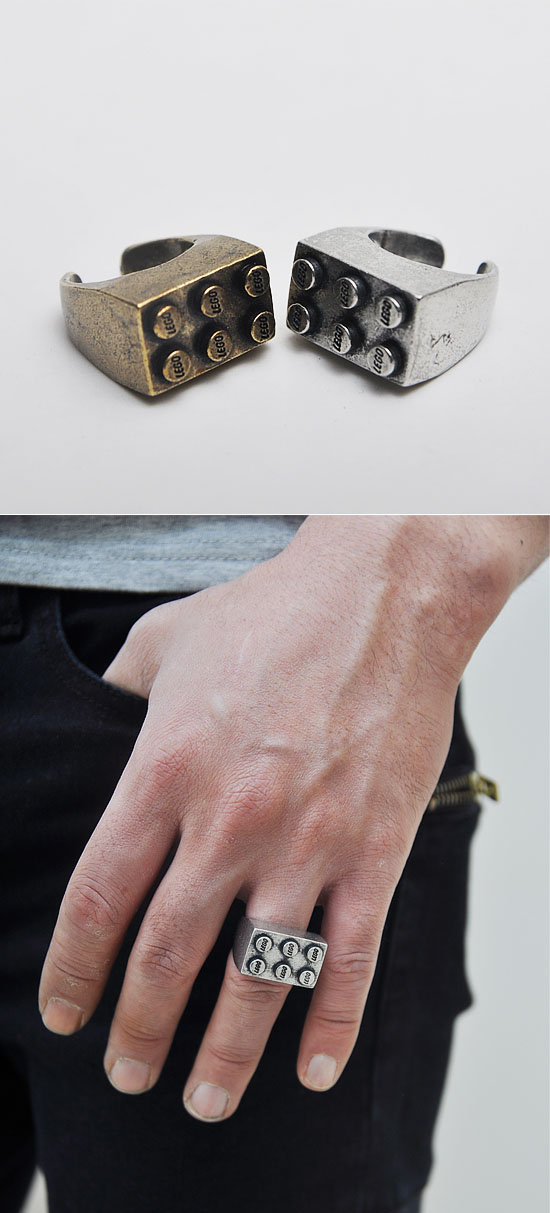 VINTAGE BOLD SQUARE MENS LEGO RING-RING 07 BY GUYLOOK
This super unique ring will be a very flattering choice for uber-cool casual look.
It's strong bold shape is filled with metal and has an excellent vintage touch on it.

Can be very masculine yet creates a fun, funky and energetic look.