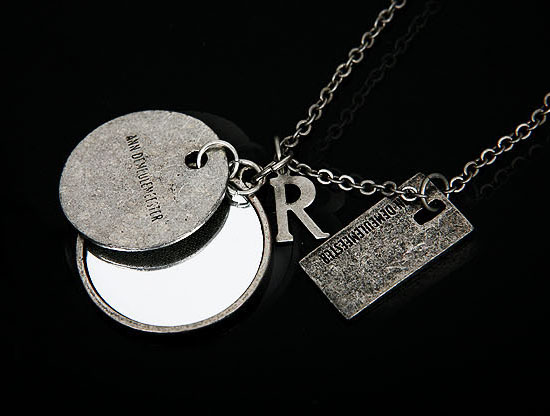 INDUSTRIAL VINTAGE MIRROR PENDANT NECKLACE-NECKLACE 19 FROM GUYLOOK

It's overall tough-chic industrial vintage appeal creates a very unique and charming vibe.

Industrial vintage distressed metal pendants with a mirror pendant

Hangs from a same tone metal chain lace.

Works great to complete any uber-cool casual style.

Collectable item.

You can easily wipe clean and wear it for years.