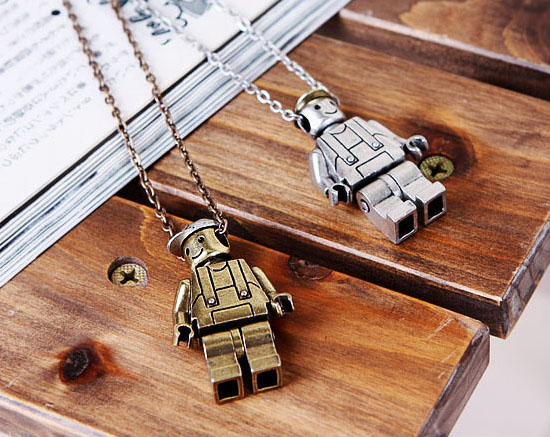 CUTE & FUN MOVEABLE LEGO PENDANT NECKLACE-NECKLACE 29 FROM GUYLOOK

Be the first to own this cute LEGO pendant necklace with moveable legs and arms.

Expertly crafted vintage distressed LEGO pendant.

Hangs from a matching metal chain lace.

Works great to complete any uber-cool casual style.

You can easily wipe clean and wear it for years.