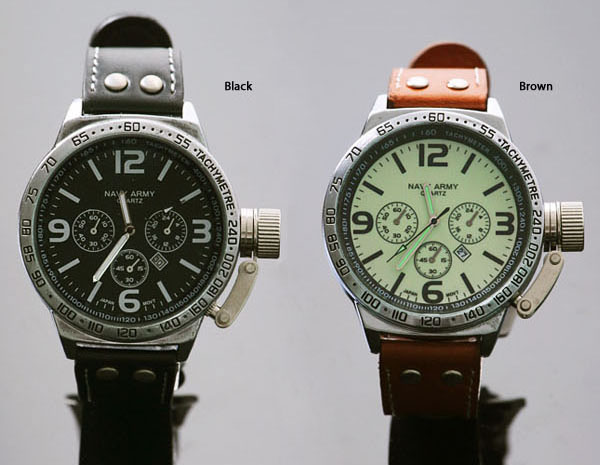 SPORTY VINTAGE DIVER STYLE MEN'S FASHION WATCH-Watch 09
We love the well-understated sporty & vintage edge of this hip & trend-wise watch.
The large vintage-style diver's crown cap makes an unique and visual statement.

It's large enough for pretty much anyone.

It beautifully exhibits a casual and energetic vibe while adding a hint of " style and activity " to a wearer's persona.

It's masculine sporty shape creates a look that transcends the boundaries between sport watch and dress watch.

This is another great watch that has the styling of premier watches and can make an imposing appearance on the wrist.

You have to disassemble the safely lock on the right before adjusting time.