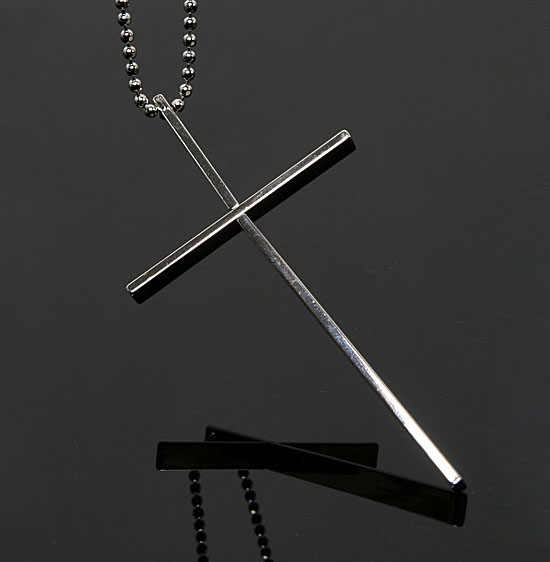 SLENDERLY SHAPED MEN'S LONG CROSS CHARM NECKLACE-NECKLACE 09 FROM GUYLOOK

Slenderly shaped long cross charm.

It's chrome body has excellent durability against scratches and water.

Hangs from the same tone chrome ball chain lace.

Works great to complete any uber-cool casual style.

You can easily wipe clean and wear it for years.