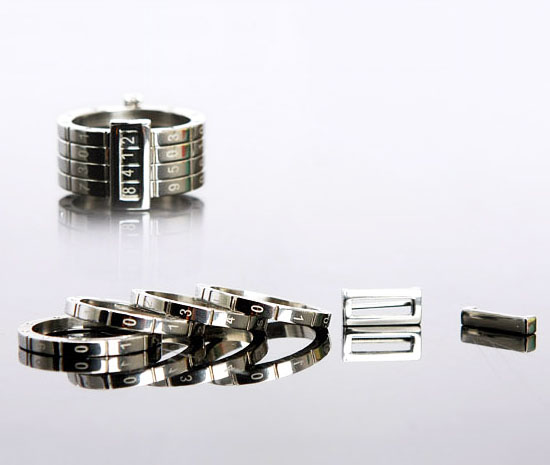 DECONSTRUCTABLE DATE-SETTING SPINNER RING-RING 05

As futuristic as it is stylish, this is a polished ring that can provide you with the right amount of sophistication and the meaningful function with a rotating date setter. Show your commitment to your woman on a special day with this thoughtful date-setting ring.
The expertly achieved surface is water-resistant and free from rust that may be caused by any contact with water.

Consists of 3 ring pieces with a holder. Set a date you like to remember and use the holder that firmly combines them into one piece.

Can be excellent rings for a couple

This unique and practical accessory can be a good example to enter the world of fashion rings.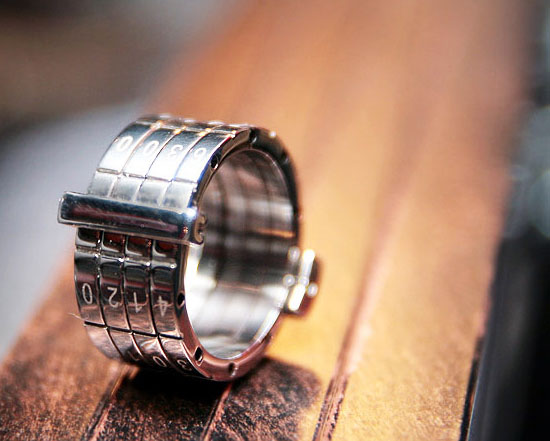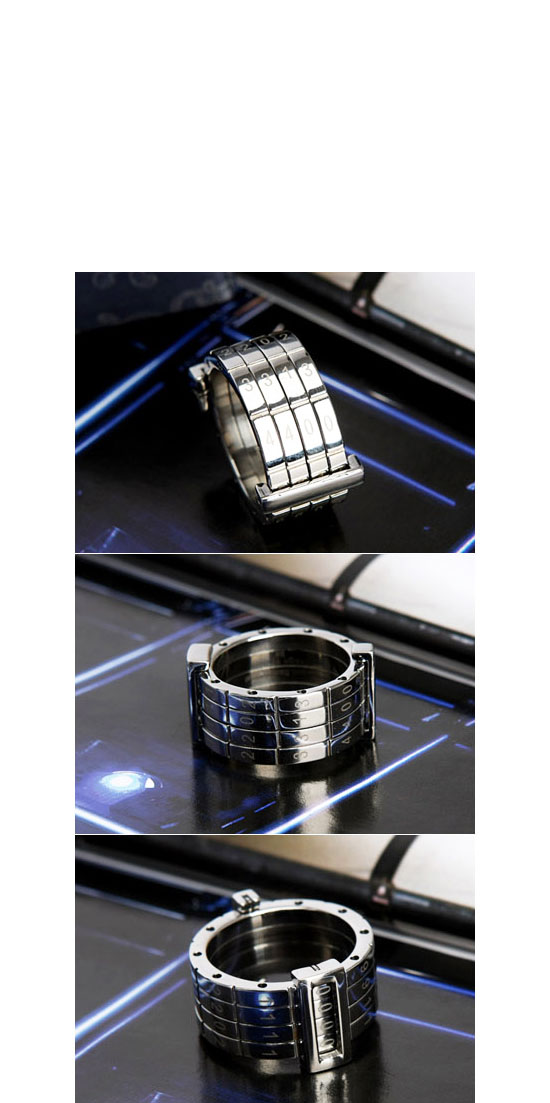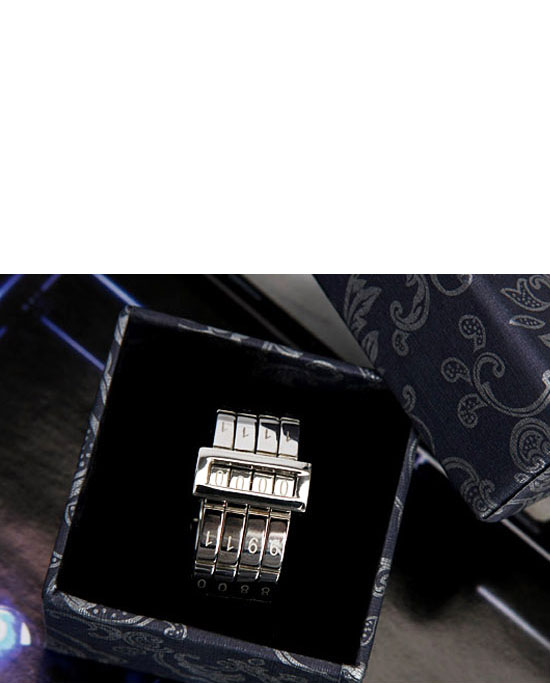 TO MEASURE YOUR RING SIZE
1. Cut a thin strip of paper.
2. Wrap it around the finger that you need sized. Make sure it is below the joint of your ringer and close to your knuckle.
3. Mark the spot where the paper meets and measure the distance with your ruler.