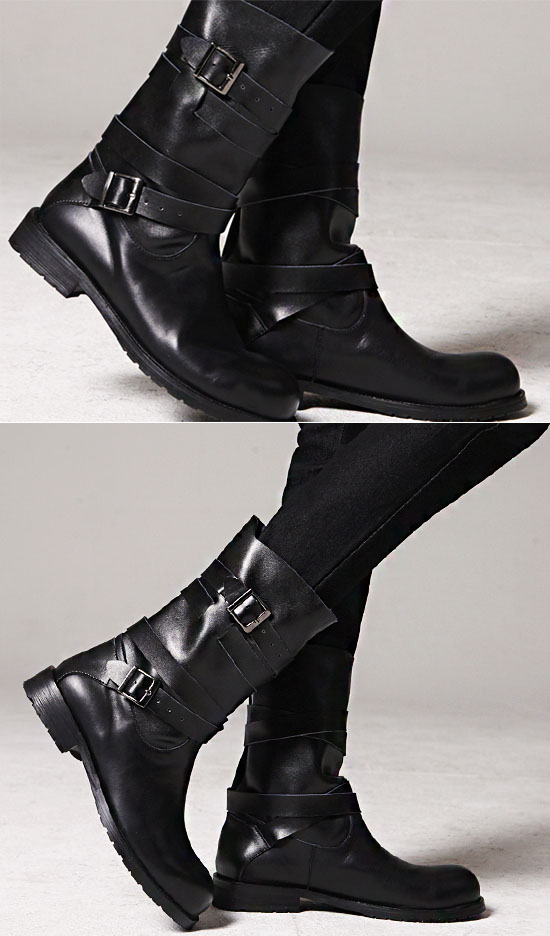 RUNWAY EDGE MENS COWHIDE BELTED BOOTS-SHOES 167 BY GUYLOOK
Gear up your look with this masculine yet fashionable fresh pair of boots.
Top quality cowhide and Runway collection design that is full of rebellious street-edge

The leather is extra-soft and flexible, so it's very easy to on and off even it doesn't have zippers.

Sexy slim body line with stylish winding double belted accent

It's incredibly sexy, imbuing it's wearer with that bad-boy vibe that drives women wild.

It will add serious heat to your closet.