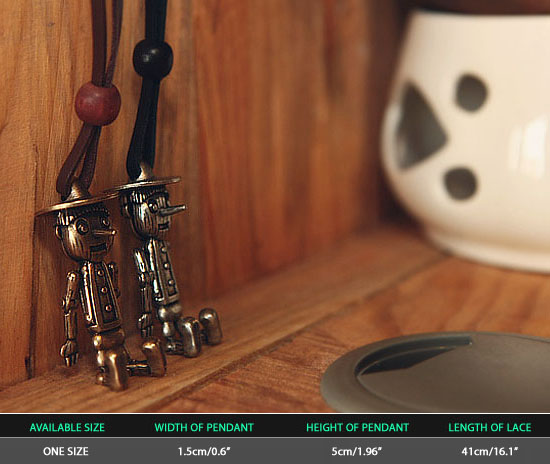 ROMANTIC & FUN MOVEABLE PINOCCHIO PENDANT NECKLACE-NECKLACE 27 FROM GUYLOOK
Be the first to own this romantic Pinocchio with moveable elbows and knees.
Expertly crafted vintage distressed Pinocchio pendant.

Hangs from a matching cowhide lace that is adjustable.

Works great to complete any uber-cool casual style.

You can easily wipe clean and wear it for years.
Don't let your nose grow. You will be telling lies if you say you don't want this cute fashion accessory.