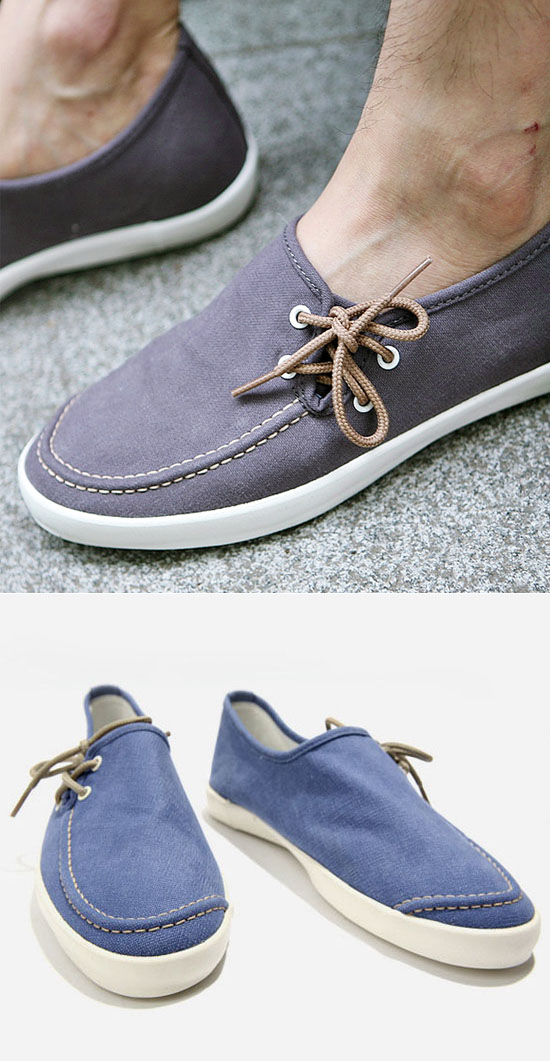 CHARMING PASTEL TONE COTTON CANVAS MEN'S SLIP-ON SNEAKERS-Shoes 17
Add this elegant kicks to your sartorial repertoire and freshen up your urban life.
It's lightweight cotton canvas construction, softly washed pastel hue and simple design make it an ideal fashion addition that can excellently complete your style formation in warmer seasons.

Subdued pastel tone works great with any color.

The uniquely shaped toe with contrasting stitching and chic shoe lace add it's look a Parisian elegance.
It will add a dash of hip to anything you pair with them while keeping your feet comfortable.