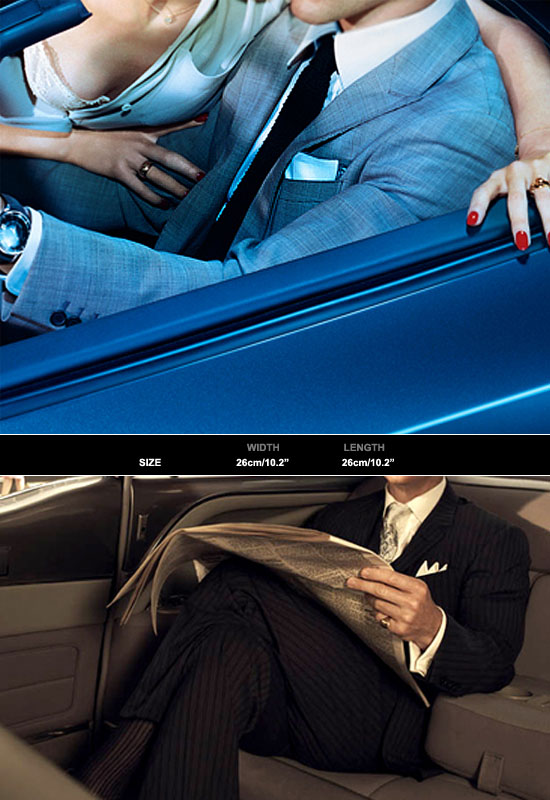 MUST-HAVE GENTLEMEN'S ESSENTIAL SATEEN POCKET SQUARE-GADGET 09 BY GUYLOOK
The new rules for looking and living like a civilized 21st-century gentleman
The Pocket Sqaure
In the early 1900's, a dapper gentleman would never leave the house without a pocket square tucked neatly into his suit's breast pocket. Yet by the latter half of that century, the pocket square began to go the way of the hat. It's high time we bring both back.
So you've got on a perfectly tailored blazer and your current favorite tie. Guess what? So does the next guy. Try distinguishing yourself with the most intelligent and fashionable way.
If the clothes makes the man, then the pocket sqaure makes the gentleman.
This small accessory, when added to an outfit, allows men to express themselves and vary their look without having to buy a whole bunch of different suits. It can add a bit of interest to your appearance without it looking like you're trying to hard. Few accessories for men have the ability to go from fashionable to functional in the blink of an eye like a well-folded pocket square.
A solid pocket square is best used to add a dash of color and style to your wardrobe, and proper pocket square folds add a touch of uniqueness to your overall look. This solid colored pocket sqaure will be the smartest and easiest way to add a touch of class and style to your look.