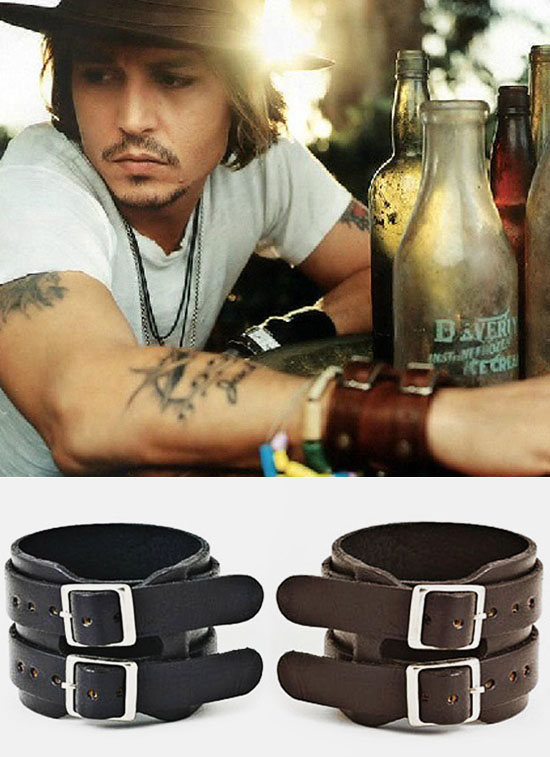 JOHNNY WRIST BAND LEATHER BRACELET-Bracelet 07
This wristband is modelled on the wristband worn by Johnny Depp, which he wears everywhere he goes.
It's made from top quality leather and materials with whisky Tan finish, just like Johnny's.

The

leather specifically produced to match the vintage look and feel of Johnny's wristband.

It's the prefect combination of strength, durability and comfort.

It feels like you've worn it for years from the moment you put it on and will gain even more character as you wear it.