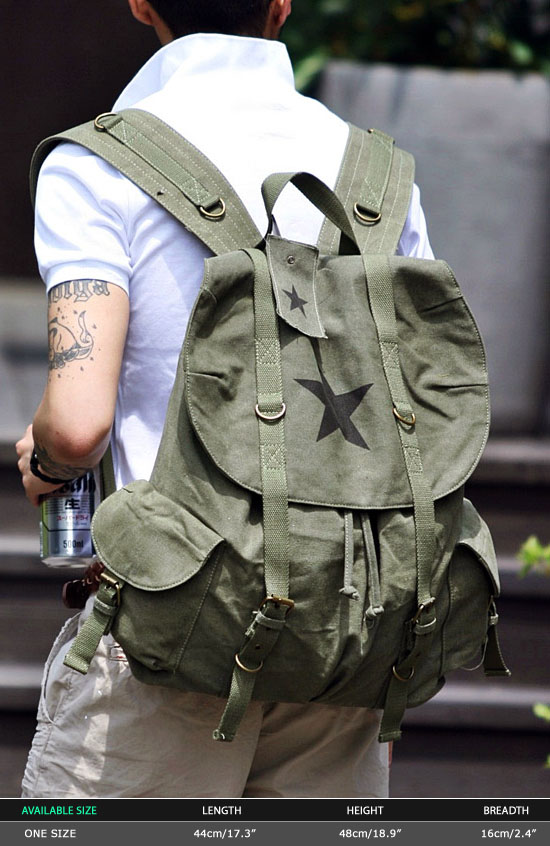 RUGGED MILITARY CANVAS FUNKY STAR PRINT MEN'S OUTDOOR BACKPACK-BAG 17 FROM GUYLOOK
Taking the pop military fashion trend to the next level with this cool backpack that is created out of classic army surplus.
This manish version of backpack successfully delivers the classic military rucksack with a perfect amount of chic urbanity.

Constructed from heavy-duty military canvas and a generous ample space lets you pack all your daily essentials.

A large main compartment with storm flap, drawstring closure and two utility side pockets.

The reinforced paddded shoulder strap is adjustable.

The eye-drawing funky star print adds it's look fun and an individualized characteristic.

It's easy to keep clean, easy to care of and wearable throughout the year.

A perfect outdoor backpack that is both fashionable and super versatile.
It's masculine, unique, smart and very practical.