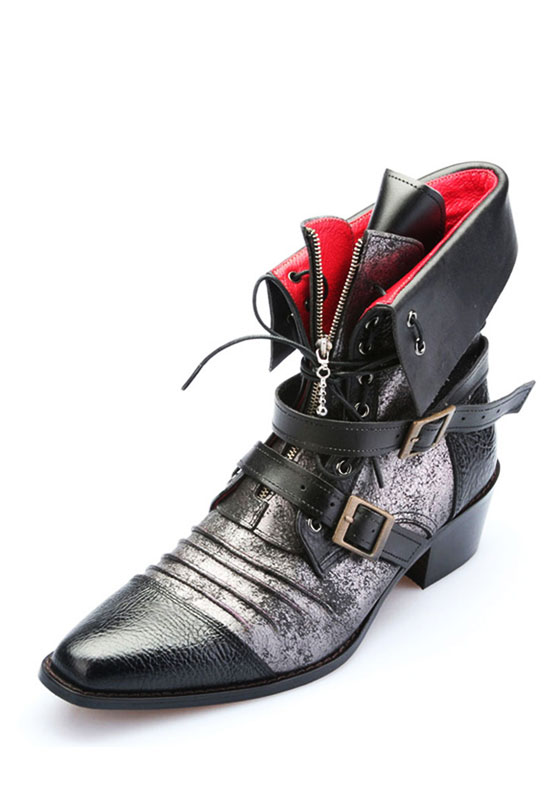 HARDCORE VINTAGE VAMPIRE WESTERN ANKLE BOOTS-SHOES 228 BY GUYLOOK
Enter your look a powerful dark edge with this extra-ordinary ankle boots.
Top quality cowhide with wrinkled effects and vintage grunge detailing

Masculine-chic double belt straps, leather lining, folded opening and 5cm heels

Full of incomparable avant-garde dark edge that is rebellious

It's a killer boots for any skinny jeans.
Important Notice
This is a top-class custom-made shoes, which takes 5-8 business days to be ready for the shipment.
Each pair will be crafted by order with utmost care and not refundable in any case.
Only an exchange will be administered in the form of one to one size exchange for the same item.