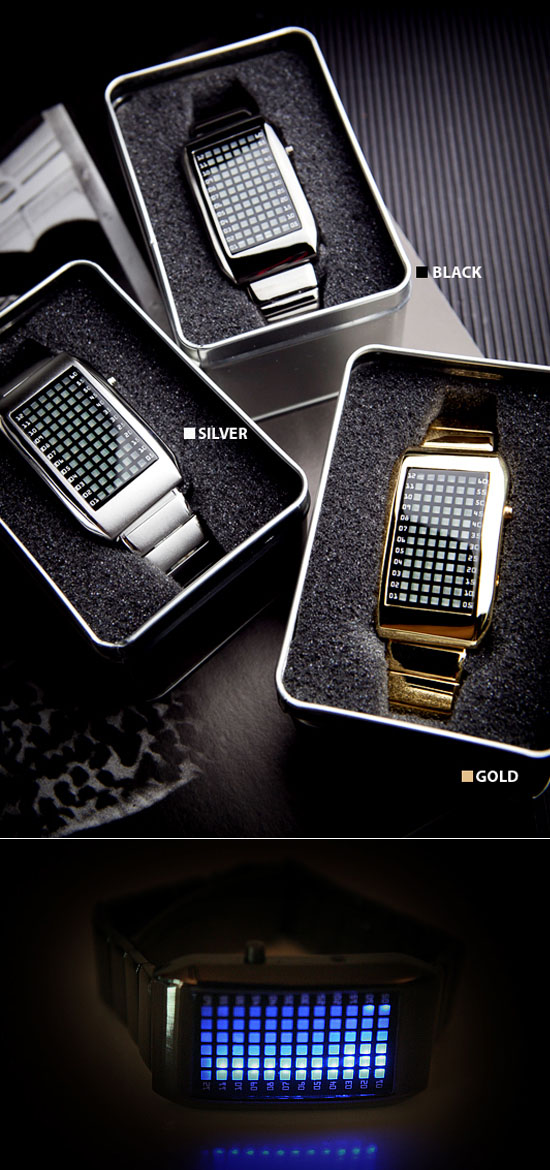 FUTURISTIC CYBER LED WATCH-WATCH 28 BY GUYLOOK
This super stylish watch with a stiking futuristic design can make a powerful fashion statement of your avnat-garde style.
All polished Stainless Steel

Time and date modes and b

right LED.

Please check the bottom to learn how to tell and set the time.