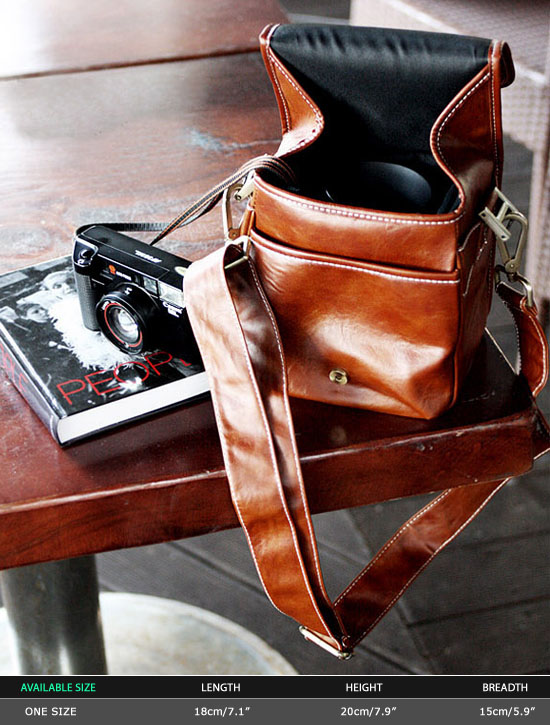 STYLISH & FUNCTIONABLE LEATHER CAMERA BAG-BAG 06
This functional bag is designed to store not only your camera, but also to add a stylish urban flare to your look.
Constructed from great quality glossy synthetic leather that is hard to be distinguished from real leather

The single compartment design offers an wearer an easy and secure access to camera and accessories.

Adjustable padded dividers with stitched hinges safely accommodates lenses and cameras.

An outer pocket is also added to provide easy access to cables, batteries and other digital accessories.

An interior lining is all sensously cushioned to protect your camera securely.

A sleek and simple design with timeless color tone makes it easy to be paired with any wardrobe

.

Clean with an appropriate leather polish or cleaner.