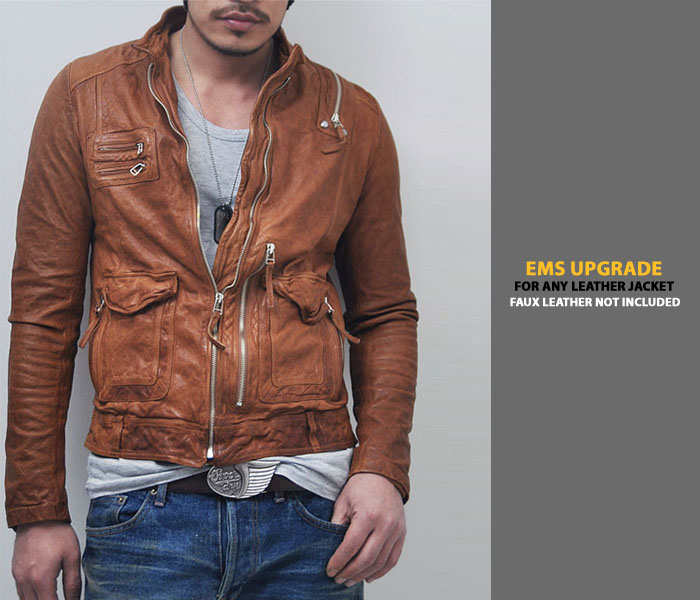 When you purchase a leather jacket from us or if your order includes a leather jacket,
your order will be automatically upgraded to EMS service.
If your country is classified in one of EMS only countries, we will get you corresponding points instead.
This offer is valid till cancelled. Faux leather product is not included.