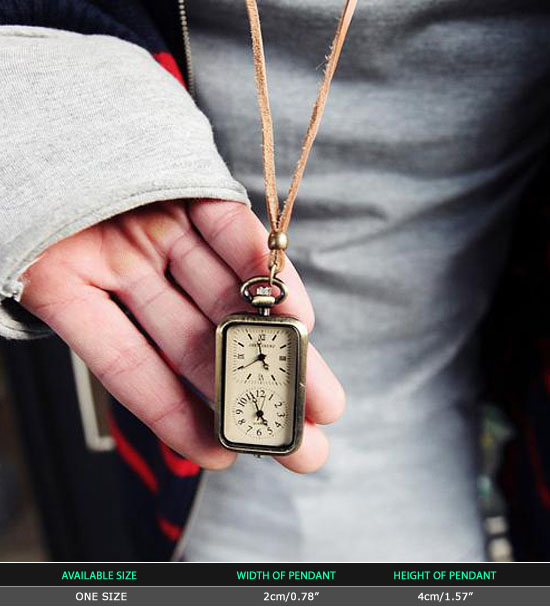 FULLY FUNCTIONAL AGED DUAL WATCH PENDANT NECKLACE-NECKLACE 24 FROM GUYLOOK
This romantic item will inject an unique individuality to your style while working as a functional timepiece for your city life.
Fully-functional dual watch pendant necklace with an aged bronze frame.

Harmoniously matches with an earthy tone leather lace.

Beautifully matches with various styles.

Collectable item.

You can easily wipe clean and wear it for years.