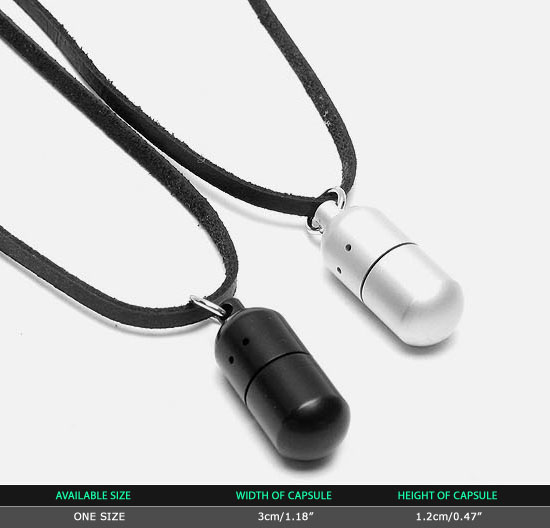 UBER-COOL & PRACTICAL PERFUME BOTTLE NECKLACE-NECKLACE 12 FROM GUYLOOK
This cool perfume bottle necklace makes a great accessory just like that without taking into consideration and actually use it.
This miniature scent capsule necklace has a touch of futuristic elegance and modern sensibility.

A durable mini capsule with a genuine leather necklace.

The capsule comes with an bulit-in wick that you can dip it with into whatever scent you feel like to put on you.

There are two holes that wafts the scent.

Works great to complete any uber-cool casual style.

You can easily wipe clean and wear it for years.

Great for both sexes and easy to carry.
A brilliant fashion item to make you smell good and look stylish.