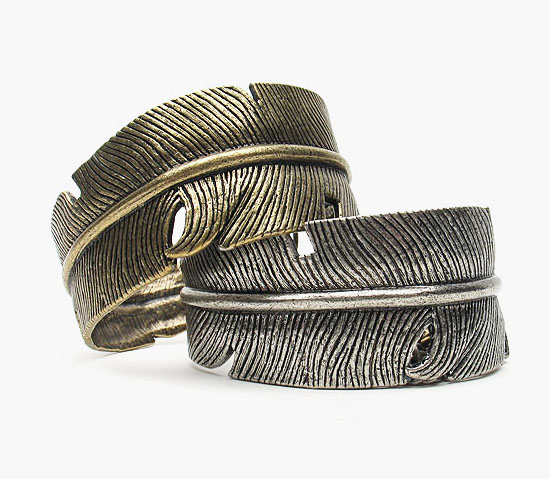 ANCIENT SIGN INSPIRED METAL LEAF WRIST CUFF-Bracelet 01
Meet our extremely stylish and mysterious wrist cuff bracelet and inject a dark antique charm into your style. This gorgeous fashion accessory is expertly crafted in a legendary fashion elegance of ancient jewelry and delicately engraved with a mythological leaf pattern.
The cuff is easily adjustable so it would fit most sizes.

Just remember to be gentle when adjusting it, like all metal cuffs the less you bend it the more it lives.

The manish chain that hangs on the both sides of the edge elegantly falls on the wrist and perfectly balances the masculine look of metal with a delicate feminine silhouette.
Express individuality with this brilliant wristband bracelet and add your look an exotic and beguiling character.